Become an affiliate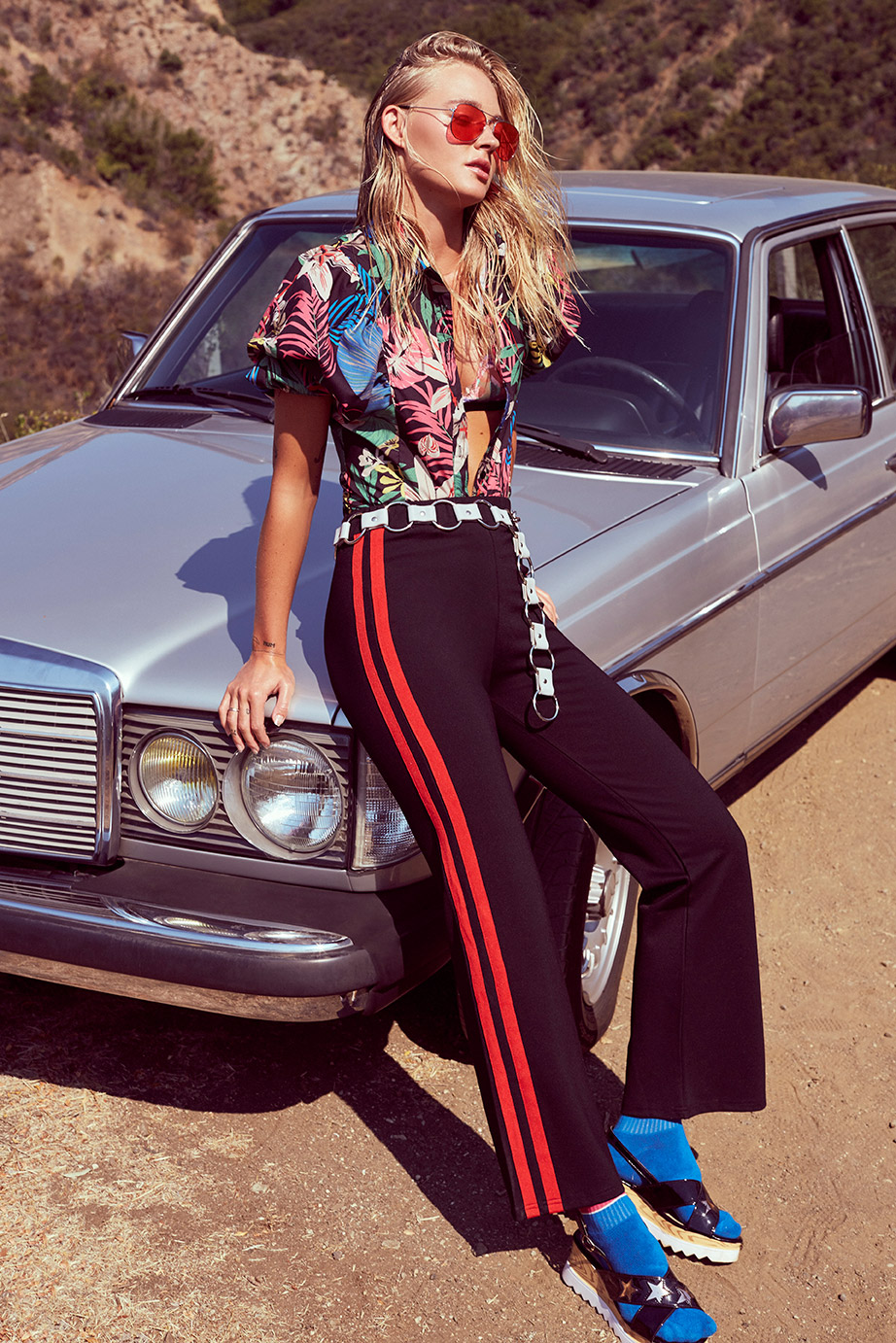 Affiliates
HEY! Wanna become a Nasty Gal?!
Have a look at what our affiliate programme has to offer (it's worth a browse–trust us!).
But first—our backstory. Nasty Gal started in 2006, in a tiny San Francisco apartment stacked with killer vintage, a single laptop and an eBay account. Thirteen years later, we've outgrown that apartment, set up offices across the globe, and are bigger and better than ever. We are inspired by the past, live in the moment, and bring style into the future. A world we like to call the NASTY GALAXY. A place full of clothing, shoes, and accessories under our own label–all for gals who've got the confidence to just be themselves.
Rooted in LA, living everywhere online, Nasty Gal is part of a movement that isn't afraid to mouth off. We occupy a meaningful space in our gals' lives because they desire something more. Something with a story. Something to aspire to.
Like what you've seen so far? If you have a blog or a website, you can join the club by becoming a Nasty Gal affiliate (and earn some cash too, uh SCORE).
The Perks:
- Up to 10% commission – rates vary depending on the type of sales made
- 30 day cookie period
- Last referrer gets the commission
- Updated product feeds
- Industry standard sized banners (that are of course pretty damn fabulous)
- Dynamic content links
- Using third party tracking we are able to see which sales came from your website so you should receive the commission within just 8 weeks
- We are a kickass, life-loving, style-chasing brand full of life and always up for creating some FRESH content
For more of the legal stuff find it on our programme pages overview section
What you can do?
There are some sites out there that aren't quite so trustworthy, so we do need to run some checks before you're approved on the programme. Plus, we'll need you to read and stick to the terms and conditions which can be viewed on our programme profile pages.
The Techy Stuff
Sign up to the affiliate programme on our partner network: Partnerize (use the link at the bottom of the page).
Set up your affiliate links.
Create some rad content and start driving targeted traffic to the Nasty Gal site.
Generate sales and get your commission.
Pretty straight forward really?! But if you do need help we are always on hand- just drop us an email!
Tech Stuff:
Once you're signed up and on the programme, you'll have access to a world full of cool creatives and visuals, as well as our product feed (if you need this).
For anything else! HOLLA!
Useful links for signing up