Raddest New Kids On The Block 80s sweatshirt featuring each member in a puffy paint heart. Unlined, loose fit, stretch panel at waist. Looks awesome paired with denim cutoffs and white shades!
Measurements
The Details
Bust: 18"
Length: 22"
Circa: 80s
Label: Wormser
Marked Size: Kid's XL
Estimated Size: XS/S
Color: Heather Gray
Fabric: 100% Cotton
Condition: Good vintage condition
Clothes
| Size | Pants | US | UK | AUS | EU | ITY | JPN | CAN |
| --- | --- | --- | --- | --- | --- | --- | --- | --- |
| XXS | 24 | 0 | 4 | 4 | 32 | 36, 38 | XXS | XXS |
| XS | 25, 26 | 2 | 6 | 6 | 34 | 38 | XS | XS |
| S | 27, 28 | 4 | 8 | 8 | 36 | 40 | S | S |
| M | 29, 30 | 6 | 10 | 10 | 38 | 42 | M | M |
| L | 30 | 8 | 12 | 12 | 40 | 44 | L | L |
| XL | 31, 32 | 10 | 14 | 14 | 42 | 46 | XL | XL |
| XXL | 32 | 12 | 16 | 16 | 44 | 48 | XXL | XXL |
Shoes
| US | UK | AUS | EU | JPN | CAN | cm |
| --- | --- | --- | --- | --- | --- | --- |
| 5 | 3 | 5 | 35.5 | 22 | 5 | 22.1 |
| 5.5 | 3.5 | 5.5 | 36 | 22.5 | 5.5 | 22.4 |
| 6 | 4 | 6 | 36.5 | 23 | 6 | 22.9 |
| 6.5 | 4.5 | 6.5 | 37 | 23.5 | 6.5 | 23.3 |
| 7 | 5 | 7 | 37.5 | 23.5 | 7 | 23.7 |
| 7.5 | 5.5 | 7.5 | 38 | 24 | 7.5 | 24.1 |
| 8 | 6 | 8 | 38.5 | 24.5 | 8 | 24.6 |
| 8.5 | 6.5 | 8.5 | 39 | 25 | 8.5 | 24.9 |
| 9 | 7 | 9 | 39.5 | 25.5 | 9 | 25.4 |
| 9.5 | 7.5 | 9.5 | 40 | 26 | 9.5 | 25.9 |
| 10 | 8 | 10 | 40.5 | 26.5 | 10 | 26.2 |
| 10.5 | 8.5 | 10.5 | 41 | 27 | 10.5 | 26.7 |
| 11 | 9 | 11 | 41.5 | 27.5 | 11 | 27.1 |
Please use these size charts to help determine your size. Because sizing and cut will vary between brands, please use the charts as a general guide to compare the various size scales. If you have a specific sizing question or would like more information, please contact Customer Care.
Sizes listed are US, unless otherwise noted.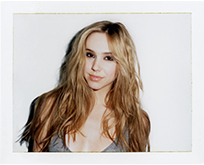 Alexis is a US size 2/4
Height: 5'8"
Bust: 32" / Waist: 24" / Hips: 34"
Astrological sign: Sagittarius
Can't live without: I need the beach!
Tell us a secret: I have studied ballet for 11 years.
If you're not utterly obsessed with your recent purchase, it's now so easy to send it back! All US returns can be completed online using our fast, hassle-free system. Check out the links below for more details.