Kansai Midi Skirt
Style #:34729
Super cool green and orange midi skirt featuring black piping and green/white stripe detailing. Telegram and phone designs on left side, elastic waistband. Zip and button closure at back.
Measurements
The Details
Waist: 23"
Length: 33.5"
Circa: 80s
Label: Kansai
Marked Size: Unmarked
Estimated Size: XS/S
Color: Green/Multi
Fabric: Unmarked
Condition: Good vintage condition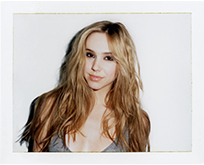 Alexis is a US size 2/4
Height: 5'8"
Bust: 32" / Waist: 24" / Hips: 34"
Astrological sign: Sagittarius
Can't live without: I need the beach!
Tell us a secret: I have studied ballet for 11 years.
If you're not utterly obsessed with your recent purchase, it's now so easy to send it back! All US returns can be completed online using our fast, hassle-free system. Check out the links below for more details.