EAT OUR DUST.
Welcome to the Shoe Cult, our curated pick of legendary closet must-haves made for rule breakers and dream makers, from statement stilettos and boots to electric palettes and iconic details.
Strap in. You're in for one hell of a ride.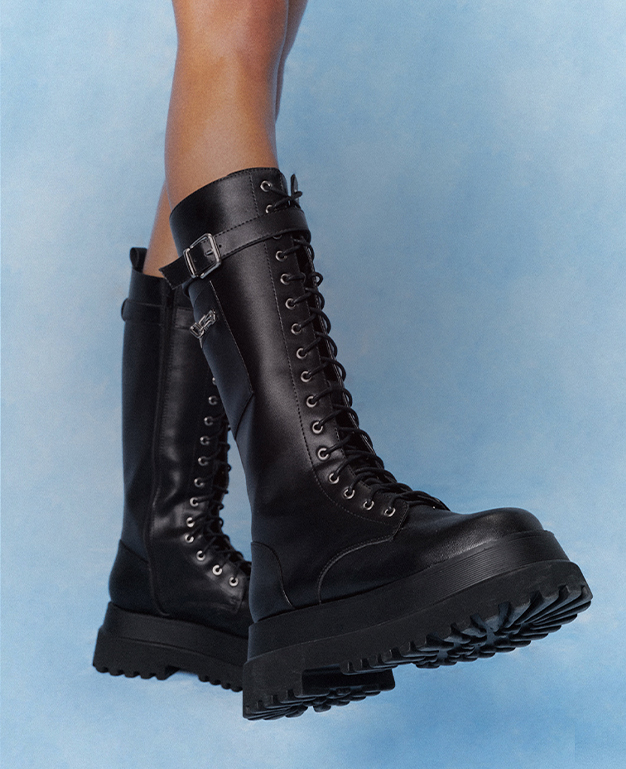 GOT SOLE
In this month's Nasty spotlight: flame graphics, rainbow hues, metallic finishes, and platform soles. Currently trending—these chunky faux leather boots. Plays well with literally everything, so you can wear 'em all the damn time.
BOOTS
Kick things into high gear with tough faux leather, glam studs, croc embossing, and wild western styles.
SNEAKERS
Your front runners have arrived. Go the distance in ready-for-anything sneakers, from high-tops and chunky fits to graphic inserts and platform soles.
CHUNKY
Take it outside in heavy-duty footwear, including chunky creepers, sneakers, and cleated soles. Guaranteed to up your cool.
HEELS
If you can't have it all, at least you can have it tall. Think faux leathers, metallic finishes, strappy details, and open toes for showing off that pedicure.
FLATS
Effortless mules, loafers, sandals, and slip-ons for whatever, whenever. Team 'em with literally everything in your closet.
SANDALS
Rise up, ladies. Upgrade your outfit with everything from woven, buckled, wedges, or platforms for zero effort, maximum impact.