Introducing our
Ambassador Program
Earn rewards, exclusive products, and site credit by posting and tagging Nasty Gal!
How it works
Sign Up
Sign up with your email, Instagram username, and TikTok username on this page. Look out for an email confirming your acceptance and welcome gift!
Post on Instagram & TikTok
Take content in your Nasty Gal product, following our posting guidelines. Don't forget to tag #nastygalsdoitbetter in all your posts.
Get Rewarded
Complete the deliverables outlined below and upon completion you will receive special rewards offered only to ambassadors!
Reward
$150 voucher per month in exchange for the below deliverables:
2 IG POSTS
2 IG IN-FEED POSTS / MONTH
1 IG STORY
1 IG STORY HAUL / MONTH
1 TIKTOK
1 TIKTOK / MONTH (IF APPLICABLE)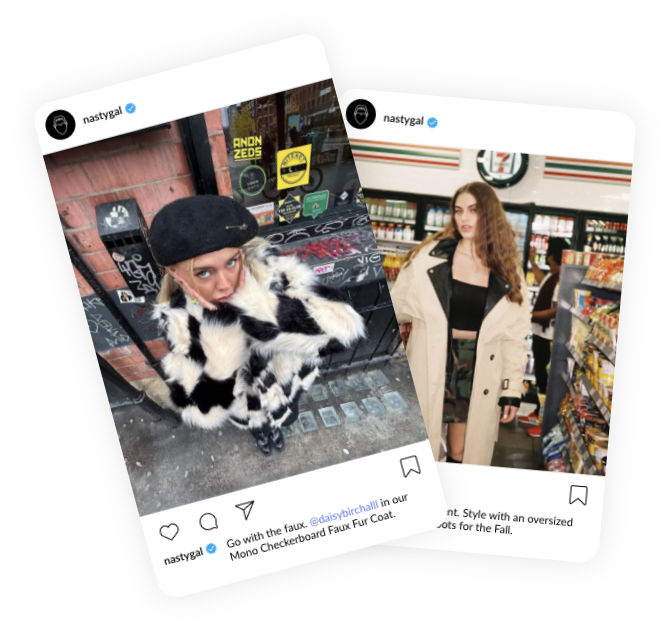 Posting Guidelines
Quality
High res imagery, lifestyle shots with aspirational styling.
Ensure product is visble and stands out.
Avoid
Overly busy, distracting or dirty backgrounds. Keep images
clean and not too dark.
Background
Blue skies, clean compositions and simple backgrounds.
Nothing overly busy or distracting.